Our Aurora Aspect™ Dream Lights allows you to experience color like you never have before! With a touch of a button, our smartphone Bluetooth controller will light your room up in style for a vibe that truly can't be matched.
Color-Changing Pre-Sets DIY Selection: Choose between 120 color-changing pre-sets such as the rainbow effect, red white blue, galaxy effect, and more! You can even DIY your own colors with infinite combinations tones.
Smart Control: No need to worry about losing a remote anymore! Our Bluetooth App, compatible with Apple Android, allows for seamless control to turn on/off, adjust the color and brightness of your Dream Lights.
Easy Installation and Use: Bring your room to life in less than 20 minutes! Our flexible 3M self-adhesive tape can be installed on any dry and flat surface.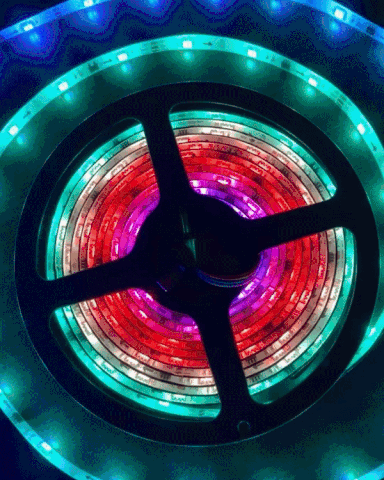 Frequently Asked Questions:
1. Do you ship international plugs? Yes, we ship plugs according to your shipping destination such as US/AU/UK/EU plugs.
2. Do the Dream Lights have a color chasing mode? Yes, our Dream Lights have a custom color chasing mode that can be selected through our app and you can choose what colors are displayed.